Saint Kate The Arts Hotel
Guest Accommodations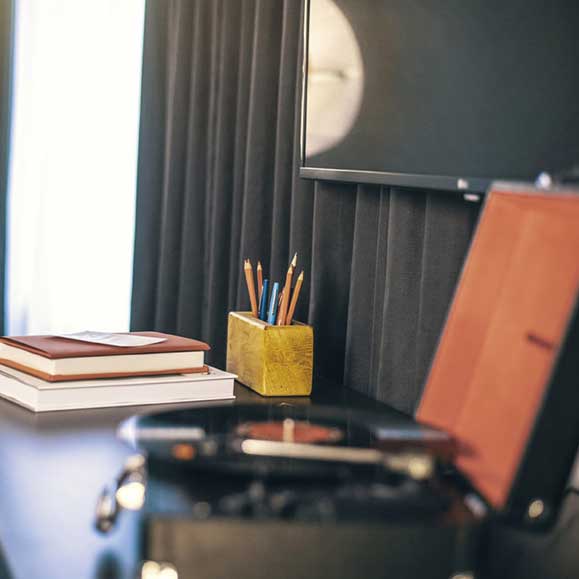 The Studio | Cozy King
Comfort paired with stellar views
With numerous windows that offer beautiful views of the city, this unique room is the perfect place to rest your head or recharge those creative juices after a long day of exploring.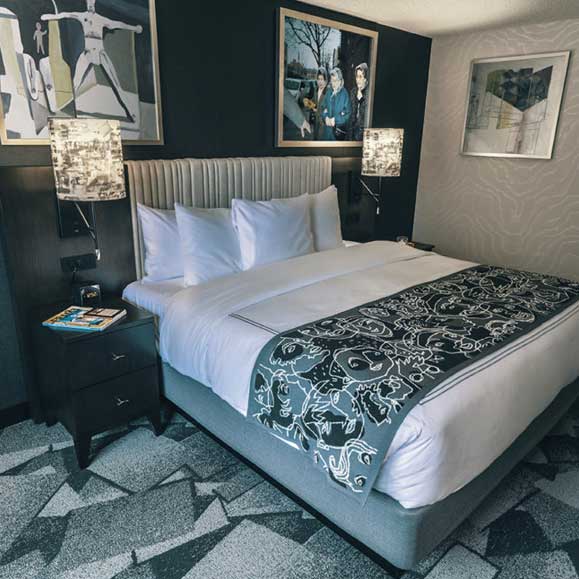 The Quarters | Double Queens or King
City views like no other
The Quarters King and Double Queen rooms offer a unique setting for your guest's stay. With butcher-block paper, pencils, and the perfect view of downtown Milwaukee, this space encourages creativity in its purest form.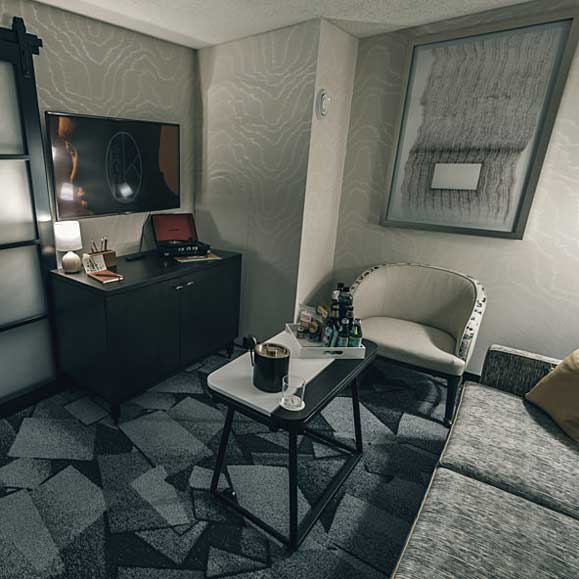 The Hangout | Suite
River views you won't forget
Featuring a luxurious king-sized bed and dazzling river view, The Hangout suite has a curated art collection that could keep you busy all on its own. But don't forget to explore the rest of the hotel and experience the art throughout the hotel.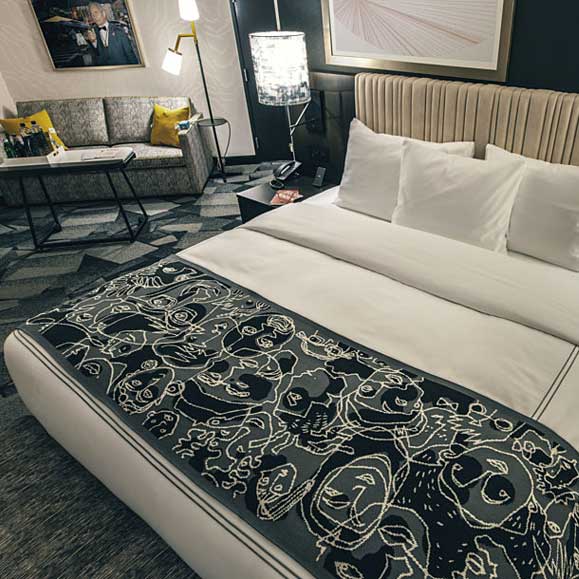 The Feature | Suite
Space & design that wows
With a comfortable common area for relaxing and creating as you enjoy your view of the city, The Feature suite holds all the comforts you're looking for & more.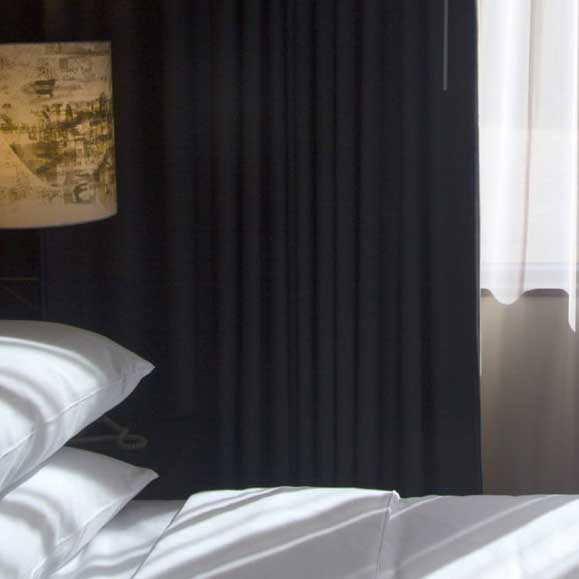 The Ovation Suite
Style, functionality, space & more
The ultimate in luxury, design, and space, the Parlor rooms include two large bedrooms, three stunning bathrooms, a salon, dining room & more. Call reservations directly to reserve this room at (414) 276-8686.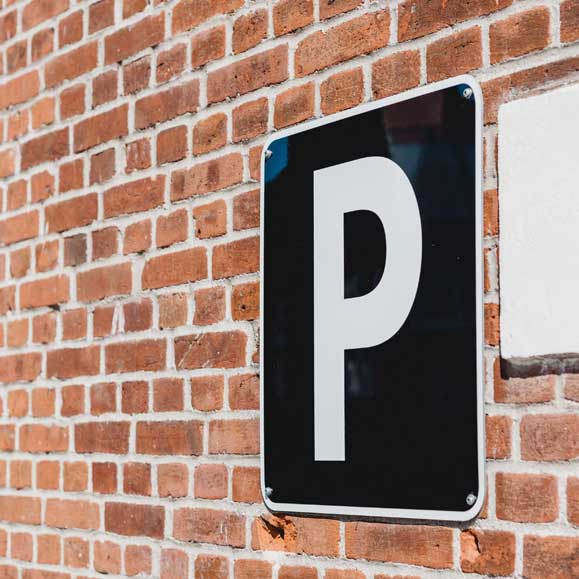 Convenient Parking