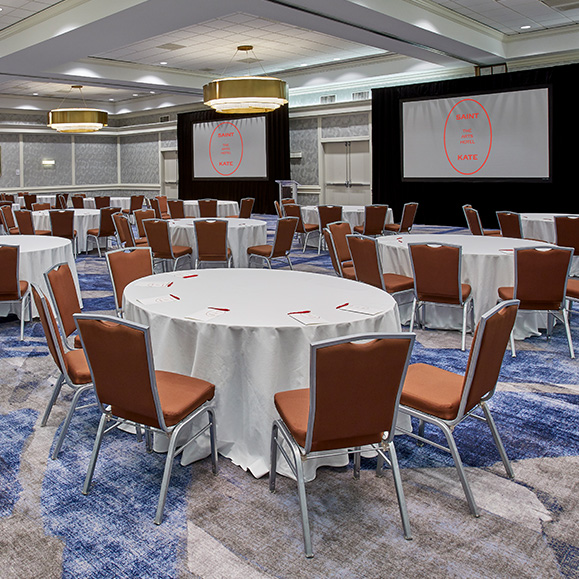 Simone Ballroom
Holds Up To 600
The Simone Ballroom is aptly named for after the singer, arranger, and activist whose presence was captivating and her presence is demonstrated throughout the space itself. This space is perfect for large groups of up to 600, so book your meeting today.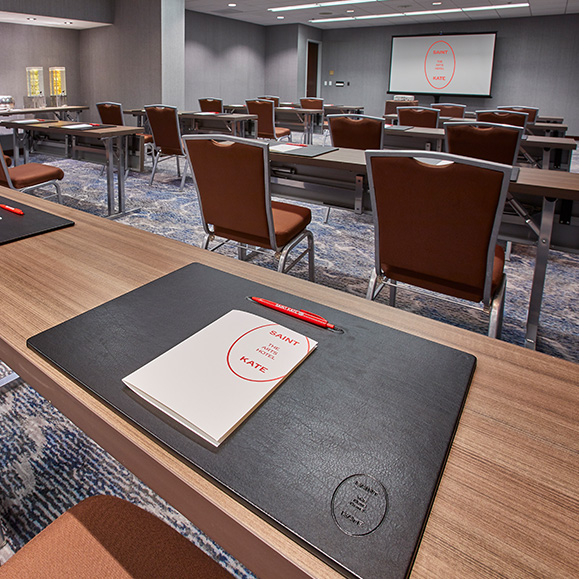 Dada Ballroom
Holds Up To 200
Our Dada space possesses unique design elements that create the perfect setting for your next meeting, be it small or medium-sized. Holding from 110 - 200 guests, this space is perfect for most groups and allows for a cozy, relaxed atmosphere or something more formal.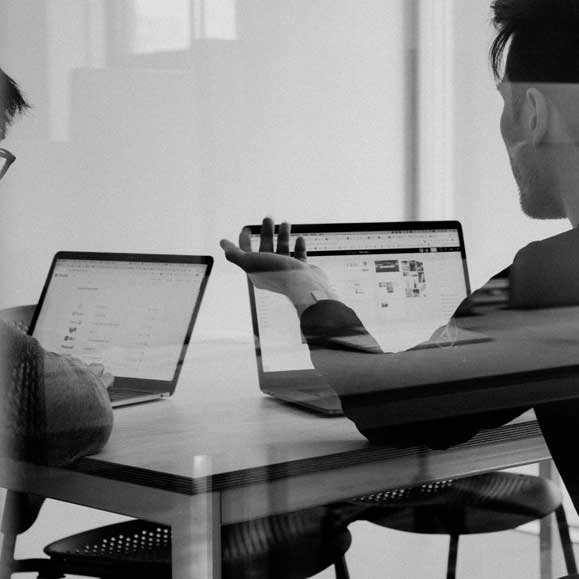 Lyrical
Holds Up To 100
The Lyrical room offers the perfect amount of space for small and medium-sized meetings and events. Featuring the most in amenities you and your group will find all you need here at Saint Kate to make your meeting successful.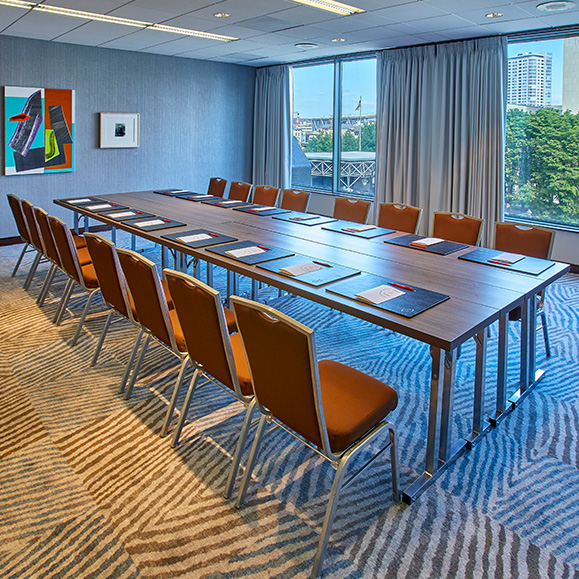 Deep Image
Holds Up To 50
With the perfect space for medium to small groups, the Deep Image room is perfect for an average-sized event or meeting. With available technology to get your meeting started right to on-site dining and drink options to celebrate afterwards, we have everything you need at the hotel to make your meeting the best yet.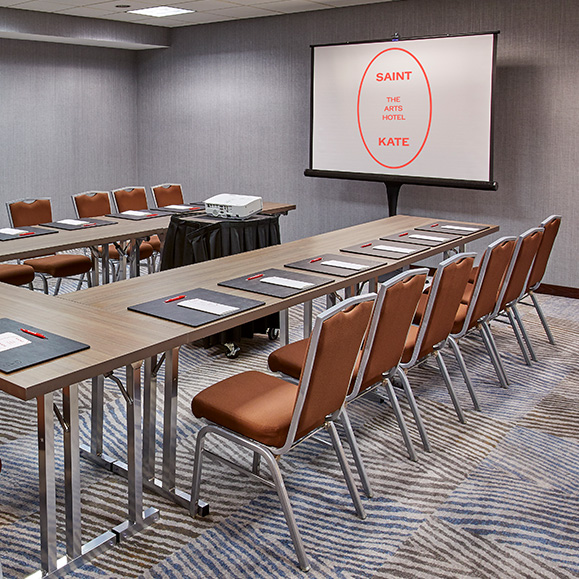 Method
Holds Up To 50
Both roomy but cozy, the Method room is the perfect space to comfortable lectures, events or meetings of medium to small groups. You and your group are sure to have a great event here at Saint Kate, which offers technological support, catering options and more to ensure your event is exactly what you have in mind.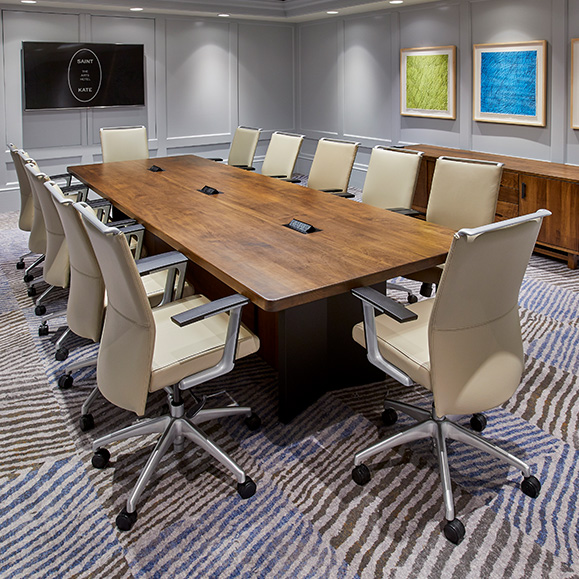 Expressionist Boardroom
Holds Up To 25
As the perfect space for your next board meeting or small event, our boardroom offers the unique setting that will hold everyone's attention and set your meeting up for success. And with our great dining options available on-site and available technology as needed, you and your team will have a great experience here at Saint Kate.
Saint Kate Meeting Space
Capacity Chart
| Name of Room | Dimensions | Area (FT2) | Classroom | Theater | Banquet | Reception | Conference |
| --- | --- | --- | --- | --- | --- | --- | --- |
| Simone Ballroom | 57 x 87 x 16' | 4,959 | 350 | 600 | 420 | 600 | -- |
| Dada Ballroom | 80 x 29 x 9' | 4,320 | 110 | 200 | 140 | 160 | -- |
| Lyrical | 34 x 26 x 9' | 884 | 48 | 100 | 60 | 50 | -- |
| Deep Image | 26 x 26 x 9' | 676 | 24 | 50 | 40 | 45 | -- |
| Method | 26 x 24 x 9' | 624 | 24 | 50 | 40 | 45 | -- |
| Expressionist Boardroom | 25 x 22 x 9' | 550 | -- | -- | -- | -- | -- |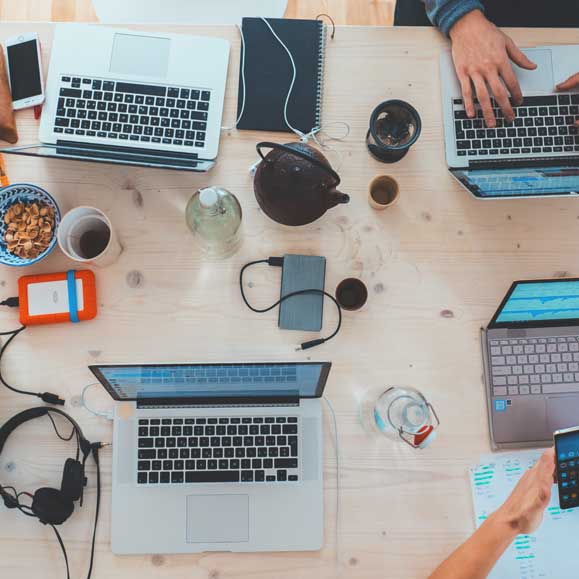 Saint Kate Meeting Services